Love children Hema Basic information: Sales categories: out of service, home service, underwear, gift boxes, bedding and other consumer positioning: 0-year-old 6-year-old newborns and preschool children only two years, love children Hema (ERHERME ) Now has more than 300 stores, and in 2011 stationed in most of the country's shopping malls. At present, Hele has been stationed in Maoye, Tianhong, Haiya, Shandong Ginza, Jiangxi Guoguang, Kaiyuan in Shaanxi Province, Henan Dennis, Yunnan Kun Bai, Chongqing Chong Bai and other major department stores. Which Dongguan Rainbow Department Store 2 months sales figures up to about 290,000 yuan; Shenzhen East Gate Maoyebaihuo three days to promote sales of 850,000 yuan, second only to paw in paw, Li Ying Fang. With the improvement of people's living standards and parents' changing attitudes towards the concept of clothing consumption for infants and young children, the development potential and market demand for infant clothing in recent years have been constantly expanding. Since the beginning of 2008, pig Banner has relied on its strong industry background and strong corporate strength to devote himself to the development of baby products for 0- to 6-year-olds. In 2010, (Erherme) officially launched. What makes the love of children Hema in the market year to get a single shop average monthly performance of 60,000 yuan miracle? What makes the love child Hema surface within a year of payment of 150 million yuan? In the 15th Beijing Masaki pregnancy baby exhibition site, Arie Hema manager Ren Lizhong to the Fashion Times reporter analyzed the reasons: First, the original parent company accumulation. Pig Banner team has been standing in the children's clothing market for many years, with a long tradition of children's wear heritage expertise, rich industry resources; second, when entering the market, is the industry blowout, the timing is accurate; third, love children Hema has a very clear positioning, for the blank area of ​​the market baby clothing products, not only launched the service, but also introduced a home service, underwear, lathe supplies and other products. Into the Her Majesty's shop, you will find this is a full of childhood fantasy, love and courage of the brand. It strives to provide children with natural health, environmental protection, professional baby clothing. Its English name "ERHERME", simple and dynamic, a symbol of healthy vitality, vivid, lovely brand features. Love children Hema combined with the eyes of the children, launched the brand's spokesman - Nordic origin from the elf pig "HERME", it is naughty cute, unrestrained look like children's small partners, to appeal to parents around the world not Use adult thinking mode to look at their own children, to liberate the child's nature. Herma inherits the style advocated by Pig Banner and advocates the concept of "taking care of nature as principle and colorful innocence featuring fashion". Focus on the safety of clothing, comfort. Launched lively, bright, colorful style design. 2012 love hema spring new, a collection of comfort, hygiene, artistic as one of the fabric - "jacquard cloth" into the people's attention. This innovative fabric delicate, full texture, with good hygroscopicity and breathability, personal use soft and comfortable, not boring and not tidal, play a good protective role for children's skin, giving the baby natural care. Printed design is beautiful, not easily deformed and not easy to fade, whether it is exquisite flowers, cute animals, or the magnificent landscapes, Smart people, can be vividly presented on it. Hema love not only concerned about the quality of clothing and design, pay more attention to human thought and content, listen to the real needs of children, to create a colorful childhood. Ren Lizhong introduced to the Fashion Times reporter: "We have done research in professional psychological institutions. When we constantly encourage children to give positive or positive messages, for example, 'You can do well, you are doing well.' Creativity will have a positive and positive effect. In this regard, we take into account the psychological needs of children, in every quarter of the new models will be introduced in a medal series, such as learning a good baby, the class performance is better, it will give him a 'Miyoshi Baby 'medal as a reward. "

PE tarpaulins are made from HDPE fabric or PP material with both sides LDPE lamination, rust resistant grommets are on sides and corners, with rope reinforced edges.


Because of lightweight, they are easy to carry with, and the price is very cheap.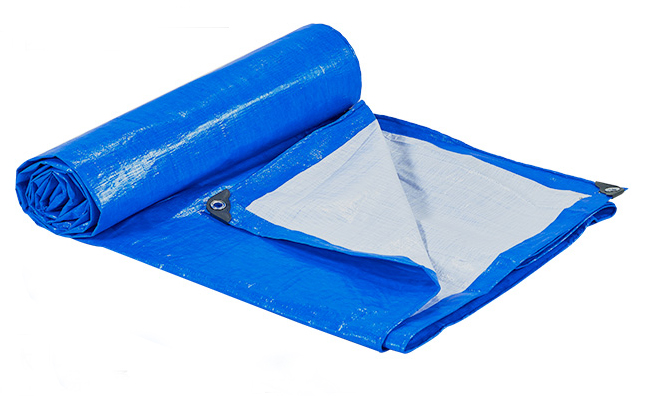 Features
High density

UV resistant
Tear resistant and waterproof
Dust resistant
Shrink proof, rot proof
Mould and mildew resistant
Easy folding
Sunshade protect



Applications
Storage/warehouse/cargo/rail transportation/truck/steamship cover,etc.
Ground sheets
Picnic mats, beach mats, privacy walls, wind protection
Automotive covers, canal lining, wind break for poultry farms, etc.



You can choose any color and any size, the general weight is 55GSM to 350GSM.
According to different quality of PE Tarpaulin, lifespan is half to two years.















Pe Tarpaulin,Flexible Tarpaulin,Uv Resistant Tarpaulin,Wearproof Tarpaulin

Ningbo Shuangdun Tarpaulin Trade Co.,Ltd , http://www.sdtarpaulin.com